The big question before we even start is : "Do we really need a website?"
Why now, why not think about it next month, or next year. What happen if we do not have any website? People say that picture speaks louder than words. So let's check this illustration below, made by a very talented illustrator that happened to be my friend : Soe The Arts.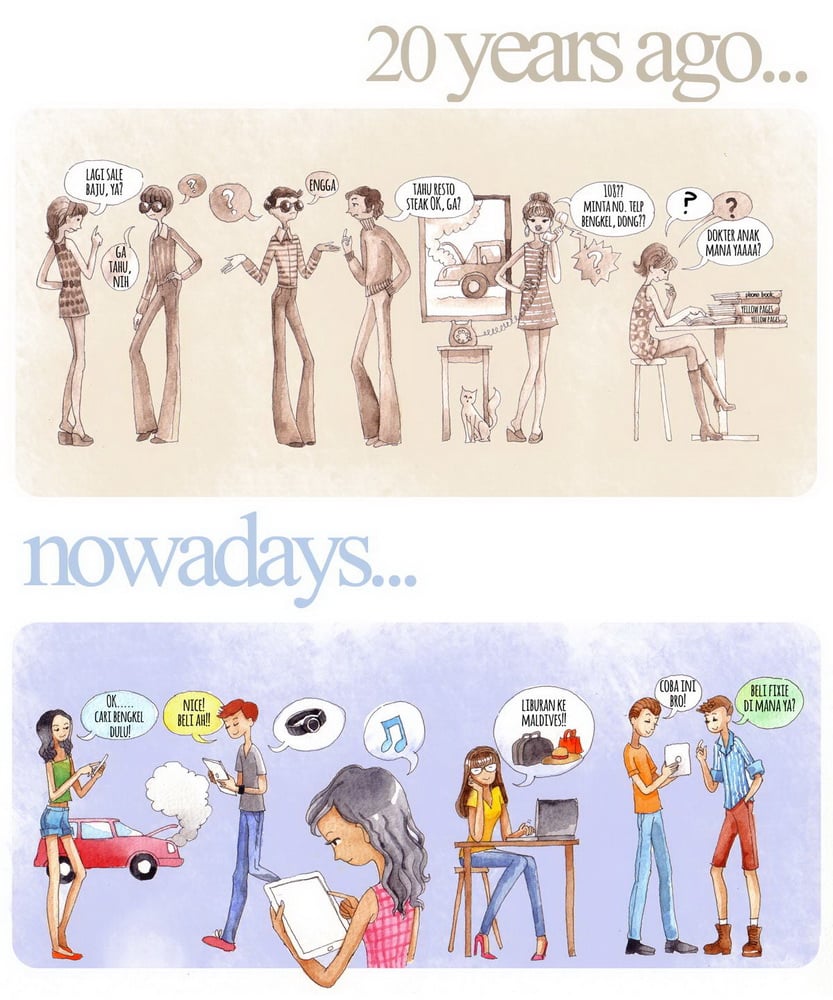 If you do not have a website for your business, that means you do not exist. Period. Nowadays people are looking for information and recommendation about practically everything from the internet. Looking for a dentist? Google it. Planning on having dinner tonight and cannot decide where? Google it. Looking for a good kindergarten? Google it. Want to buy latest smart phone? Google it. And if your business does not exist on the internet, what happen? People will go to your competitor and start making business with them, not you.
According to CNN Indonesia, at 2016 more than half of population here in Indonesia are using internet daily. It is 58% or 132,7 million people. Now let's do some math. Imagine if 1% of them are looking for product A (that happened to be your specialty and you would love to serve it to them), that approximately 1.320.000 people. Let's say 50% of them are looking for that product A through the internet, means approximately 660.000 people. There are 10 vendors that selling that product online. Does it mean that each vendor will have 66.000 people trying to contact them? It is logic that people will try to contact only the first 5-10 vendors they found on the internet.. after that they will get overwhelmed and stop their searching. So you need to make sure that you are in that top 10 vendors list!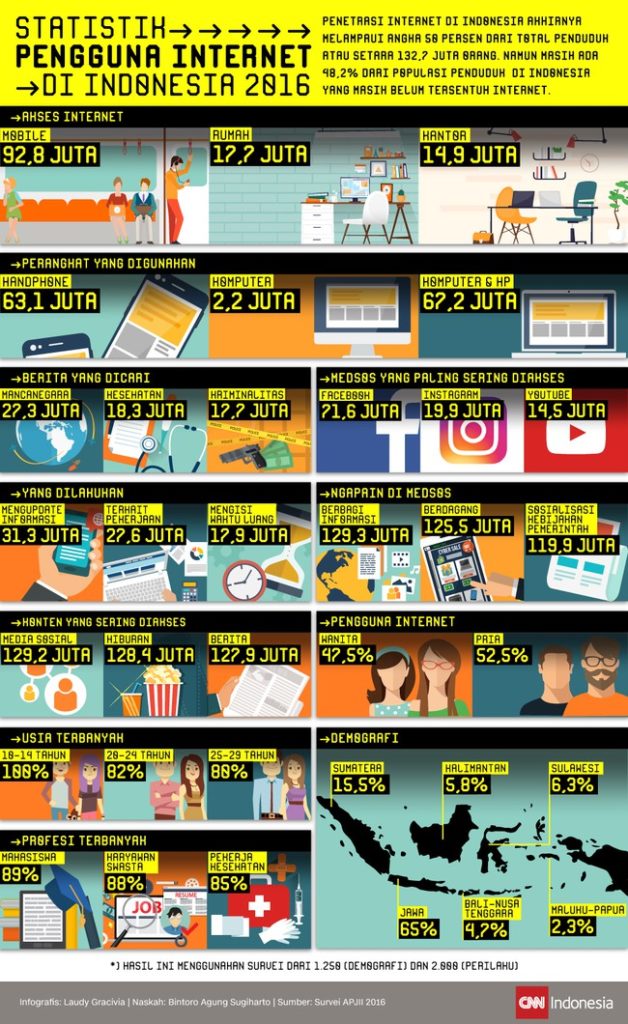 So the answer to that 1 million-dollar-question will be : YES, WE DO NEED A WEBSITE. A nice, professional website, consists of all the information needed to encourage people who search for our product/service to contact us and making business with us. You do not want to wait for another month or another year, because the longer you wait the harder it is to climb to that top 10 list.
Another reason why you need to start your website TODAY is because the money and effort you spend to start a website is way cheaper than start an offline business! Paying a designer and programmer to develop a website, equip it with good SEO to make sure it appears on the top 10 will cost you less than 50 mil IDR, while renting a building and setting up an office or store will cost you way more than that.
I suggest you to stop considering and start acting now after you finished reading this article. Chat me or set up a meeting so I can help you planning everything.
—
Source :
https://www.cnnindonesia.com/teknologi/20161025185725-188-167920/statistik-pengguna-internet-di-indonesia/